Adreno AD-R9 RFT
CST's AD'R9 run-flat technology – the safe and reliable alternative for cars that don't include a spare tyre
IMPRESSIVE HANDLING

INCREASED COMFORT

MINIMAL TIRE NOISE

REDUCED AQUAPLANING

SHORT BRAKING DISTANCES
A properly inflated tire supports the weight of a vehicle primarily with the sidewall. Driving with low or zero inflation pressure puts additional stress on the sidewall, which can cause sudden sidewall failure. This is especially critical for front-wheel-drive cars, where front tire failures can often lead to total loss of control.
Run-flat tires allow vehicles to travel at 80km/h for a distance of 80 kilometres even with zero air pressure, delivering extra safety and peace of mind until the tire is repaired or replaced at the earliest possible opportunity.
SAHARA AT318
IMPRESSIVE TRACTION ON ALL TERRAINS

EXCELLENT PUNCTURE AND TEAR RESISTANCE

BUILT FOR DURABILITY AND LONG LIFE
TRAILERMAXX ECO CL31N
Reliably strong for worry-free travels
Three main grooves with mixed pattern design provides excellent traction and stability in various road conditions

High-rigidity steel belt and bead filler provide enhanced structural strength for impressive loading capacity 

Advanced pattern designs prevent uneven wear and offer greater cutting resistance for improved durability 

New tread compound for longer lasting tires
Interested in the TRAILERMAXX ECO CL31N tyre? Ask your local tyre fitter for more information.
Conqueror | C1027TR
The CST Conqueror has excellent cornering grip and is suitable for different types of terrain. This tire was produced for the 2016 Rio De Janeiro Olympics. After four years of further feedback from the Professional Teams, this tire is finally reaching the general public. The medium-high knobs, designed to facilitate smoothness, make it suitable for different types of terrain, while the sideknobs offer adequate grip even when cornering.
Gravateer | CMT-03
The Gravateer is our all new gravity focused tire utilizing our Triple Compound technology. The Gravateer features ramped center knobs for lower rolling resistance and the shoulder knobs have been specifically designed for maximum grip while carving through corners. The Gravateer is the perfect choice for those looking for the most grip and control CST offers.
Mudlock | CMT-06
CST developed a new tire especially for the most difficult circumstances; Mudlock.This tire is equipped with square-featured knobs that provide the maximum amount of grip. In addition, we use the softest compound to further optimize your ride. The position of the knobs assures that mud does not stick on the tire. We are proud to mention that the Mudlock has been used by several riders during the Olympics of 2021.
Overton
The Overton is a fast-rolling semi-slick designed for modern gravel bikes. The Overton is a fast rolling gravel tire that features a smooth center section with knurling at the mid-point of the tire. The pronounced side knobs of the Overton let you lean your bike through the tightest turns with ease. The Overton also features a tubeless ready casing and our EPS puncture protection.
Venice C3048
The Venice is well on its way to becoming another classic tire for CST. The Venice was designed with comfortable cruising as a top priority. For worry free cruising we have given the Venice our bead to bead EPS (EPS BTB) puncture protection. The Venice is a fast rolling urban focused tire that will adapt well to mountain bikes that are being used as urban commuters.
METROPOLITAN UPTOWN | C1952
CST is a leader in the high volume balloon tire segment. To retain our position as a leader in this market CST developed the Metropolitan Uptown to complement our current assortment. The Metropolitan Uptown is a fast rolling tire featuring our APL Anti-Puncture technology which features a 0.7mm layer of rubber between the tread and the casing.
Brooklyn Pro | C1996
Your cargo bike is a real workhorse. You need to deliver the load quickly – but you want to do it in reasonable comfort too. Our urban tire, the Brooklyn, is the perfect tire for cargo bikes. The thick anti-puncture layer, the stiffened sidewalls and the ideal natural suspension characteristics mean that you're still fit at the end of a long workday.
Platinum Performance C1953
CST introduces a new tire for the ones who love their bike and want the best. The Platinum Performance puts the accent on "perfomance". A 27 TPI carcass with EPS layer for ultimate anti-puncture protection and top comfort. Not only the EPS layer, but also the used rubber compound is special. The compound on the sidewall is extremely strong and long lasting. On the central part we have chosen for a compound specially made to ride faster. This tire is the ultimate choice for e-bikes, but also for light weight sport bikes.
Medallion MD-A7
Special sipes design improves the mechanics of motion fluidity to optimize smoother driving stability at high speeds
New shock-absorbing technology provides optimal comfort for an enjoyable journey
New groove design with closed-shoulders lowers air vibration and noise resonance for a quite ride
Advanced full-silica tread compound and special pattern design with curve tread improve water dispersal in wet conditions for a remarkable wet braking and safety 
Voyage VA76
Mixed pattern design provides excellent stability and avoids irregular wear in hazardous road conditions
Lug-grooves on tire shoulders give extra traction
Zig-zag grooves design offers outstanding traction and water dispersal
Dragon Claw CL21M
The toughest terrain needs the toughest tire
3D block design and aggressive tread pattern deliver outstanding performance in off-road conditions
Extended shoulders provide rim protection
Armored shoulder and wide grooves improve traction during transitions between differing terrains
The special pattern design in the shoulder area optimizes water and mud dispersal
Specially developed compound delivers outstanding durability and cutting resistance in hazardous terrain
Mud King CL28
Directional pattern design provides excellent traction and control
Delivers superb water and mud dispersal
Excellent self-cleaning properties
Strengthened sidewall with lug design helps protect bead
Special tread compound for outstanding resistance to puncture and wear
For racing 4x4s, SUVs and 4×4 cross-country vehicles
Mud King CL98
Widened sidewall blocks improve puncture resistance
Grooves within blocks reduce tyre weight for improved control
Fluid directional tread pattern delivers excellent sludge discharge performance
Large shoulder blocks strengthen grounding position and offer improved anti-chunking properties
For racing cars, SUVs and 4×4 cross-country vehicles
Silver Protector C3014
Since 2 years the best anti-puncture tire in the CST range is the Platinum Protector. For a more demanding market, we now have the perfect alternative for whom wants protection without the cost of the L7 protection. The Silver Protector has the same 60 TPI carcass as its superior, but is scaled down to only a 3mm layer protection.
Future C1966
A combination of functionality and speed. The CST Future offers a fast pattern with optimal grip for more than one particular surface. With an ECE approval for 25km/h the CST Future is very convenient for the E-bike rider facing multiple conditions.
Sahara ATS
Optimized pattern design delivers even pressure distribution for a better footprint that gives the ATS outstanding handling, comfort and mileage compared with previous model
Semi-silica tread compound provides excellent wet traction and shortens wet braking distances
Highly rigid steel belts provide great stability for handing and safety
Special sidewall structure absorbs impact from road surfaces for much improved comfort
Innovative compound technology delivers longer tread wear
Sahara ATM
Extended grooves in the tire shoulder deliver excellent traction in off-road conditions
Special shoulder design gives extra grip and traction to escape from hazardous road conditions and difficult off-road situations
Wider tread width and tire profile compared with previous model for a better appearance and prolonged mileage
3D zig-zag tread design maximizes traction and stability for off-road conditions
Optimized pattern design for longer mileage and durability compared with previous model
Highly rigid steel belts deliver outstanding driving stability and load capacity
New advanced tread compound provides great durability and prevents tread dropping in hazardous road
Optimized pattern design for a longer mileage and durability compared to previous model
Special design provides extra protection on tire shoulder to prevent puncture and damage, giving excellent traction on snow, mud, rock terrain
Land Dragon CL-18M
An Unbeatable Choice:
The aggressive Land Dragon CL-18M has helped Team 7 Café and Ewan (driver) to win TWO CHAMPIONSHIPS
Champion Open Cabin category, GK International 4×4 Off-road Challenge 2019, Shah Alam, 13-16 Sep 2019
Champion Hardcore category, Tasik Chini Challenge 2019 Pahang, 28 Nov-9 Dec 2019
Team 7 Café and Team CST 4×4 Malaysia competed fiercely among 25 vehicles from 30 teams and claimed THREE VICTORIES in the RFC Grand Finals 2019 in Kelantan
1st Runner-up Prototype (Category)
1st Runner-up (Petrol)
2nd Runner-up Modified Production
RideAmbro CM-A1
The RideAmbro is an adventure, multi-directional tyre designed to offer excellent grip on difficult trails, perfect performance in wet surfaces and minimal tyre wear. The CM-A1 has been developed to provide excellent road comfort, stability with or without luggage and incredible mileage wherever the journey goes.
Excellent water dispersal
Grip and stability on sand, rocks and road
Perfect performance in the wet
Minimal tyre wear
Ideally suited to adventure motorcycles
If you are looking for an affordable adventure radial motocorcyle tyre, the RideAmbro CM-A1 is the best choice for you. Head into your local motocross shop and ask for the CST RideAmbro CM-A1.
RideMigra CM-S1
The RideMigra is a radial, high-speed sport touring tyre designed to offer excellent stability for long journeys, perfect performance in both wet and dry and designed for passionate sports touring riders. The CM-S1 is designed to offer comfort, stability and fuel-efficiency compared to other sports touring tyres on the market.
Excellent high-speed stability for long journeys
Flexible manoeuvrability and outstanding stability when cornering
Perfect performance, both in the wet and dry
Superb ride comfort
Ideally suited to sports/touring motorcycles
BiteEnduro CM741/CM742
The BiteEnduro CM741/CM742 is the new enduro tyre from CST that was developed for racing and use in all conditions. The BiteEnduro has an upgraded and innovative pattern design that has been developed to provide extra resistance to cracks and abrasions. It is an excellent soft enduro tyre that has a large contact patch for grip on rocks and prominent shoulder knobs for immense bite in the corners.
Long-lasting enduro tyre
Suitable for use in all conditions
Immense cornering grip
Perfect for racing and training
If you are looking for an affordable enduro tyre that will last longer than the others, the BiteEnduro CM741/CM742 is the best enduro tyre combination for you. Head into your local shop and ask for the CST BiteEnduro tyres.
Learn more technical information below:
Upgraded and innovative pattern design has been developed to provide extra resistance to cracks and abrasions
Delivers outstanding traction and cornering stability
Long-lasting enduro tyre and suitable for all conditions
Prominent shoulder knobs for immense bite in the corners
Large contact patch for grip on sheer surfaces such as rocks
CM708/CM709
The CM708/CM709 is the latest motocross tyre from CST, perfect for intermediate terrains. Designed for MX riders and being chosen as an OE on the Sur-Ron Youth Electric motocross bike, the CM708/CM709 is the perfect combination for a wider range of terrains.
Designed to excel in intermediate terrains, the new motocross tyre offers excellent traction and precise handling on maximum speeds. The tough construction provides improved longevity and extreme braking traction through intermediate conditions.
OE on the Sur-Ron Youth Electric motocross bike 
Enhanced shoulder design and connection between blocks that improves tire traction and provides excellent braking
Flexible turning performance and optimum cornering stability
Powerful bite thanks to the tread blocks in the centre
Special sip design on blocks to ensure excellent performance and durability
Perfect for intermediate terrains  
Van Master All-Season ACT1
The Van Master All-Season ACT1 is the latest van tyre from CST and offers reliable grip and traction in every condition. Designed to provide a quiet and safe drive, the Van Master all-season ACT1 is the tyre of choice from taking a trip with your family to commercial use. 
The tyre is highly durable for long-lasting performance due to its high-strength belt design and low-heat-generation technology. It has incredible braking and grip in all conditions thanks to the lateral grooves that enhance handling on wet surfaces, in addition to the advanced silica compound which optimises wet braking and shortens braking distances. As an all-season tyre, its wavy sipes on the shoulder were designed to provide extra grip in wet and snowy road conditions and offer the safest drive. In addition, this tyre is capable of performing under load to ensure you can continue your commercial van deliveries as normal, whatever the weather. 
3 main grooves provide excellent water dispersal
Extra grip on wet and snowy roads and improved handling on wet surfaces
Advanced silica compound improves wet braking and shortens braking distances
High-strength belt design and low-heat-generation technology provide safer driving and durability
Special pattern design reduces resonance for a quieter journey
Highly rigid structure offers outstanding loading capacity under commercial application
Adreno AD-R9
The Adreno AD-R9 is the latest ultra-high-performance summer tyre for sports cars, hot hatchbacks and other performance cars. 
Impressive handling and driver feedback
Comfortable motorway journeys with excellent high-speed stability
Incredible wet and dry grip thanks to a grippy, full-silica compound
A comfortable, quiet driving experience
Reduces aquaplaning for safer wet weather driving
Interested in the CST Adreno AD-R9 ultra-high-performance summer tyre for your performance vehicle? Ask your local tyre fitter for the CST Adreno AD-R9. 
Keen to learn more about the technical aspects of the Adreno AD-R9? 
New pattern designed to deliver better handling at high speeds
Full-silica tread compound for excellent wet and dry grip
3+1 circumferential grooves reduce aquaplaning and noise
Special curved tread for better water dispersal
Closed shoulder design reduces noise levels
New steel belt construction absorbs impact, providing more comfort
Apache
Take on the toughest desert challenges with the new CST Apache. Trusted by Cory Sappington, the creator of UTV desert racing, the Apache offers everything a rider needs to power through rugged desert terrain. Cory appreciates the Apache's steel-belted, 8-ply rated, radial design, which flexes to withstand massive forces without puncturing. The Apache also provides excellent grip and steady cornering through berms, plus comfort and reliability at high speeds. When you're facing unforgiving desert terrain, trust the CST Apache to get you through. 
Steel belted radial construction enhances uniformity and tread footprint at high speed.
Radial tire construction provides comfort and reliability at high speed.
Aggressive shoulder pattern design to enhance sidewall bite.
Serratus C1955
Serratus is a road-friendly MTB tire, designed with excellent tread depth, open shoulders, and close center knob spacing to reduce road rolling resistance. The Serratus is ideal for riders who want a durable tire that performs well off -road as well as on paved surfaces.
Roly Poly C1936
Bigger, better and more brutal: Fly over loose terrain and snow with CST's fi rst fat tire The Roly Poly's center knobs are designed to deliver low rolling resistance, while the large side knobs make cornering a breeze. Available in 26×4.8, the largest available size on the market, with a 60 TPI casing.
Voyager C1956
Voyager is a semi-slick MTB tire to be used in hardpacked conditions, off ered in 27.5×2.25 and 29×2.25. The Voyager delivers excellent cornering performance, rolling resistance, and comfort.
Trail Fiend C1965
The Trail Fiend is designed for the demands of the cross country racing community. The knobs are closely spaced and ramped for fast rolling and straight line braking performance. The shoulder and transition knobs are mildly aggressive to provide traction without sacrificing effi ciency.
Studmuffin C1908
The Studmuffi n mountain tire is a studded 26X2.10 tire with open spacing for clearing snow. Each knob has a stud hole for a total of 210 studs. CST's Studmuffin is an aggressive tire that performs well in traction.
Jack Rabbit II
An update from the current Jack Rabbit. The goal was to make an already great tire, even better. A special 'over-lay' bridge has been added to the pattern to ensure fantastic control and adds unparalleled grip and speed. This combination makes the Jack Rabbit II a true high performer.
Dirt Fiend C3003
An all new addition to the off -road family. Featuring a 60 TPI carcass for strength and subtleness combined with our EPS protection layer from bead-wire to bead-wire, the Dirt Fiend is a true off -roader for people who want to get the most out of their ride!
Toboggan C3027
The CST Toboggan was made to perform in the worst of winter conditions, ice and snow are no match for the Toboggan. The tire features 224 studs to keep you moving in the harshest conditions that winter can bring. If you love riding in the winter and need a tire that will offer you superior grip, look no further than the Toboggan.
Tirent C1870N
Gravel riding is becoming increasingly popular, and 40c is the most common size. CST's Tirent tire is based on the B-Fast model with slight variations in the shoulder. It is a completely new gravel tire in a 700x40c size for dirt and gravel roads.
Convoy C3017
Grab your friends and get out there with the Convoy. This tread pattern has been engineered for the new generation of versitle all-road and gravel bikes. The tread is optimized for each of the multiple widths off ered, allowing you to run as much tire volume as your frame allows. Even knob spacing gives you a consistent and connected feel that will keep you rubberside down wheter you're in midwestern chunk gravel or small particle kitty litter. A supple casing provides all day comfort and excellent rolling speed. CST's EPS protection under the tread will prevent punctures from slowing you down.
Detour C3015
Take the long way home! The Detour is a fast rolling, high volume, and lightweight commuter tire that provides traction in a variety of urban terrain. The Detour features a fast rolling center tread with features that aide wet traction to make sure you stay upright on those rainy commutes. Shoulder knobs provide traciton when leaned in grass and dirt, but they stay out of the way to keep you rolling fast in a straight line. CST's protection layer EPS prevents punctures in the tread area, keeping you riding trouble free. The Detour's refl ective sidewall stripes help visibility, so other road users see you night and day!
Crisscross C1893
On country paths or rigorous cyclocross trails, ride with confi dence on the Crisscross. This all-around tire features an open tread design to shed mud quickly, while block-style intermediate knobs off er grip in loose sand and dirt for both braking and acceleration. The Crisscross' ramped and slotted center knobs provide low rolling resistance and strong bite under braking, and angular side knobs in a softer compound deliver confi dence in fast corners. Available in 700x32c with 60 TPI casing featuring EPS Breaker puncture protection.
Stradale C7R
CST is proud to present its fi rst handmade tubular tire: the Stradale. Extensive research and extensive testing went into the development of this high-end product, and a special production line at the CST factory is dedicated to the creation of this "race monster." The wellknown diamond profi le ensures supreme performance on both wet and dry road surfaces. This tubular also incorporates Aramide Inside technology, a type of puncture resistance fi rst introduced in 2015. Highly flexible, the anti-puncture layer hardly adds any weight at all but does offer the best protection against punctures on the market.
Cito C1922
Lighter, more fl exible and stronger than the competition. That was the order and that's what CST's engineers delivered. The Cito can compete with the best racing tires in the market. The carcass consists of 170 TPI, so these tires are fl exible and strong. Available in various colors and, of course, in addition to the familiar 23-622 size, also available in wider sizes 25-622. With the Cito, CST introduces a top-class product to the racing segment.
Colors: Black/Blue, Black, Black/Yellow, Black/White Black/Red.
Circuit C3008
The Circuit is a lightwieght and high performance road tire. This feature packed tire will help get you from A to B faster. The slick center tread keeps things rolling quickly in the straights. The progressive shoulder tread provides riders a connected feeling in the corners, giving confi dence to push as much as the road will let you. The supple casing reduces rolling resistance and smooths the road for a comfortable ride. Lightweight construction eases acceleration, allowing you to accelerate even faster. A high performance construction features a dual compound for improved cornering grip and even lower rolling resistance.
Energia C3045
The latest tire to be added to our race family. The CST Energia features a lightweight EPS layer for protection and a high-end 120 TPI carcass for subtleness and strength, the Energia truly lives up to its name. This tire will keep you going no matter what!
Studmuffin C1914
The city version of its mountainbike brother. Carrying 142 studs for any circumstance, nothing will hold you back!
E-Series Pro C1919
The most simple version of CST tires is so well made that they can be assembled on an e-bike up to 25 km/hour. However, there are increasingly more bicycles with pedal assistance that can go faster than 25 km/hour and for those bicycles the tires have to be specially approved. With the arrival of the CST E-series Protector, CST has set a new standard for e-bike tires.The carcass is extremely robust and the compound is specially made to generate less rolling resistance. Add to that the fast pattern and Double Breaker layer and this can justifi ably be called a top-class product.
BiteMX CM733/CM734
Best motocross tyre for: Soft to intermediate motocross terrain
The BiteMX motocross tyre is designed to help MX riders excel in soft to intermediate terrain, whether training or racing. 
Off-the-line traction
Incredible cornering traction
Stable cornering at high speeds
Responsive handling
Long-lasting in the right conditions
If you are looking for an affordable tire for soft and intermediate terrain, the BiteMX CM733/CM734 is the best motocross tyre combination for you. Head into your local motocross shop and ask for the CST BiteMX tyres. 
Alternatively, learn more about the tyres below:
Tread blocks in central area help release mud for better cornering traction
Tread blocks extending from the center to the shoulder provide supreme cornering stability
Sipes in the tyre blocks supply excellent grip and traction on soft terrain
Multiple side-by-side rows of tread blocks provide high levels of lateral traction
Siped knobs provide superior grip and traction on soft terrain
MEDALLION WINTER WCP1
The Medallion Winter WCP1 is the ultimate winter car tyre from CST to get drivers through cold weather, rain, snow and ice. 
Very good wet grip for wet driving safety
Short wet braking distances
Very good grip and reliability on snow
A winter tyre which helps reduce aquaplaning
Excellent tyre grip in all winter road conditions
Looking for winter car tyres? Ask your local tyre fitter for the CST Medallion Winter WCP1 tyre. 
Technical information:
Wide V-shape lateral tyre grooves improve water dispersion and snow traction
Uni-directional pattern design provides optimal handling performance
Full-silica compound shortens the braking distance as much as possible for a safe journey
Longitudinal interlocking jigsaw pattern improves handling performance in winter conditions
3D zig-zag sipes increase the number of biting edges to improve grip in all road conditions
VAN MASTER VR36
 The Van Master VR36 van tyre is designed for safety, carrying lots of weight and to last a long time. 
Long tyre tread life
A highly durable tyre
A tyre capable of performing under load
Intuitive driving feel and experience
Stable and safe driving in wet weather
Whether you're transporting heavy objects or driving your family from place to place, the Van Master VR36 is the van tyre for you. Head into your local tyre fitter and ask for the CST Van Master VR36; one of the best, most long-lasting tyres for your van. 
Interested in the technical details? 
The three main central lateral grooves help to disperse water efficiently for better handling in wet weather
Highly rigid straight ribs offer good braking traction and an ideal contact patch for straight-line stability when driving
Advanced pattern designs prevent uneven wear and offer greater cutting resistance for a long-lasting, safe van tyre
Tyre tread compound is designed to last a long time even under heavy load
Closed lateral shoulder grooves improve tyre shoulder wear
MEDALLION ALL-SEASON ACP1
The Medallion All-Season ACP1 car and SUV all-season tyre is designed to offer the best grip and safety in every condition, all year round, for a huge range of vehicles from small city cars to executive business cars. 
Reliable in all weather conditions
Provides grip on road surfaces in all seasons
Safe tyre and legal to use all year round
Good fuel efficiency in summer
Good grip in snow and rain
Adreno H/P Sport AD-R8
The CST Adreno H/P Sport AD-R8 tyre is designed for ultra-high-performance premium and sport SUVs. 
Offers incredible grip during acceleration for maximum comfort and minimum wheelspin
Great tyre stability on motorways and highways at consistently high speeds
Resistant to aquaplaning
A tyre which offers short wet braking distances for increased safety in the rain
A quiet and comfortable tyre for a positive driving experience
Looking for an ultra-high-performance SUV tyre for your performance SUV or sports SUV? Ask your local tyre fitter for the CST Adreno H/P Sport AD-R8. 
Technical details here:
High-rigidity central tyre ribs improve straight-line acceleration and handling at high speed
Enhanced tyre body structure provides great stability at higher speeds
Tread surface with 3+1 circumferential grooves minimises the risk of aquaplaning
High-silica tyre tread compound improves wet braking results, shortening braking distances in wet conditions
Outer closed groove design reduces noise for a quieter ride
Waved groove wall reduces air vibrations for further tyre noise reduction
CAMBER C1671
The CST Camber is a hardpack mountain bike tire designed to run in specific directions for the front and rear. In front, the Camber rolls fast, confidently grabbing corners even in the loose stuff. Reversed on the rear, the Camber gives you the same confidence in the corners, plus additional acceleration and climbing traction. The Camber is available with a wire bead, a folding bead with EPS puncture protection and a UST-certified bead profile and casing.
C6577, C6577F
Best scooter tire for: All-round performance and high mileage. 
A long-lasting, high-mileage tire thanks to a well-engineered compound
Reliable traction in wet weather resulting from a water-dispersing tread pattern
A tubeless-ready tire in a variety of popular scooter tire sizes
A comfortable tire with predictable handling
C8811
Low rolling resistance tire
Excellent durability and crack resistance
Fuel economy
Superior loading capacity
Vehicle: Electric forklift
C97N
C979D
C917
C869
C796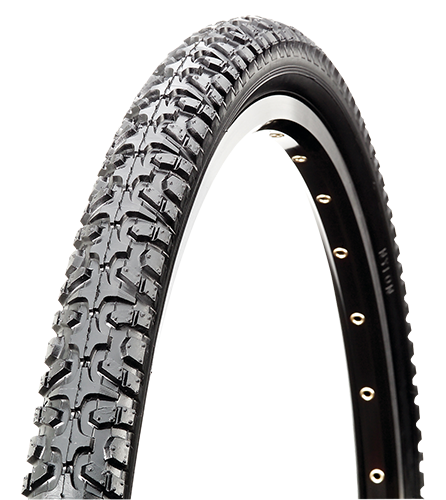 C740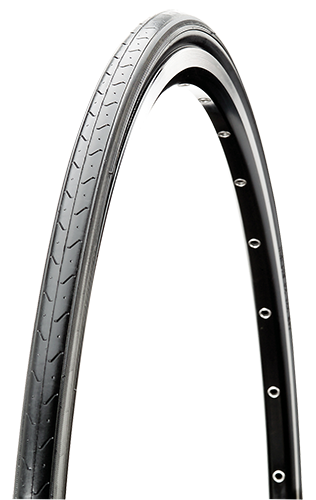 C732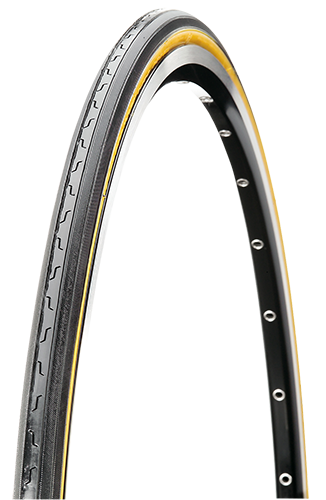 C727
C714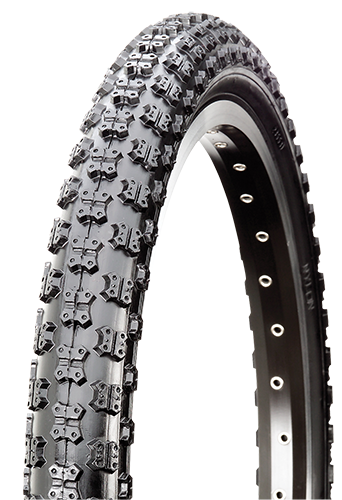 C712
C693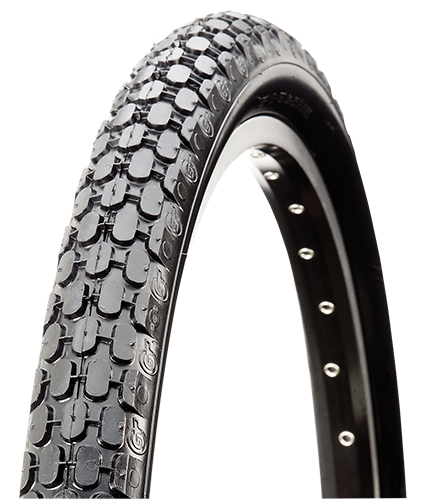 C638
C616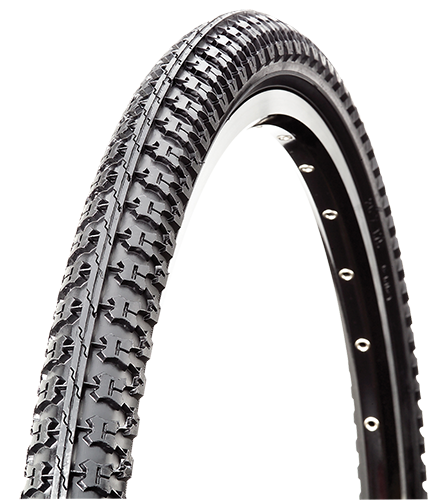 C241
C213
C183
C1777
C1698
C1635
C1605
C1563
C1561
C1559
C1503
C1490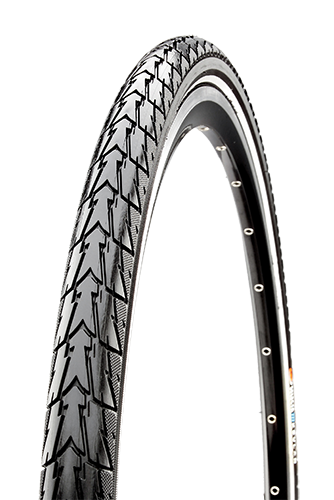 C1455
C1435
LEGION TRIALS CM711, CM712
Best tire for: Trial riding. 
Dominate the competition with the Legion Trials tire from CST Tires.
The Legion Trials provides exceptional traction with its ultra-soft rubber compounds and dynamic tread design, excelling in a variety of applications including dirt, rocks, roots, and gravel. Join forces with CST, and ride the CST Legion Trials!
Soft rubber compounds for ultimate traction
Dynamic tread design for continued reliable traction across a range of surfaces
Tubeless 18-inch radial rear tire provides wide footprint for enhanced performance
2.75-21 bias-ply front tire keeps the front end light and nimble
C1393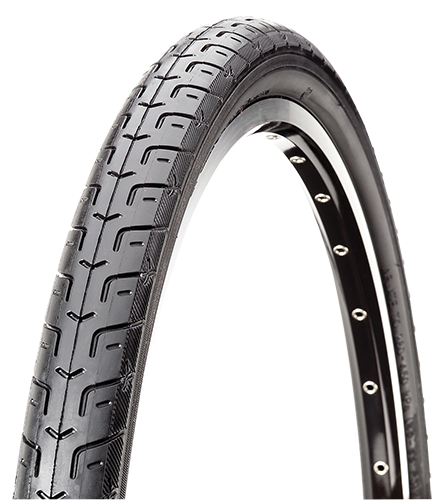 C1390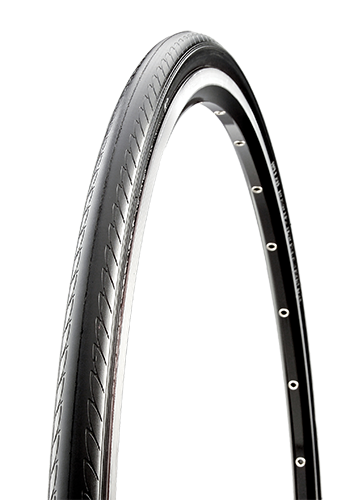 C1382N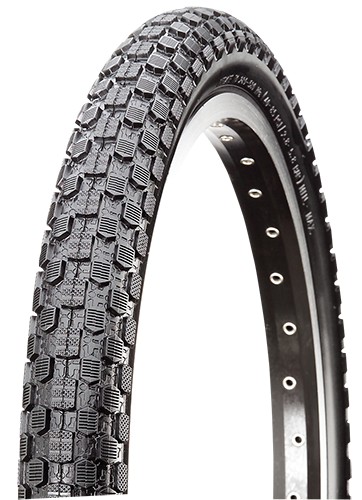 LEGION MX-VI CM702, CM703
Best motocross tyre for: Intermediate to hard pack motocross terrain. 
The Legion MX-VI is designed to dominate the motocross arena, finding traction where other tires struggle, providing grip on tough terrain, and wearing evenly and slowly for a long-lasting, durable motocross tire. 
Innovative tread pattern designed for dominance on the motocross battlefield
Varied tread pitches find grip in the variety of soil conditions found on a typical intermediate MX track
Smooth transition to the shoulder through turns
Advanced carcass construction reduces tire roll in corners
Center tread knobs on the rear tire claw forward and clean out
Tightly-spaced shoulder knobs provide a stable platform for traction under lean
Uniquely-shaped shoulder knobs on the front deliver extreme braking traction and control into and around corners
C1381
C1316
C1313
C1218
C1213N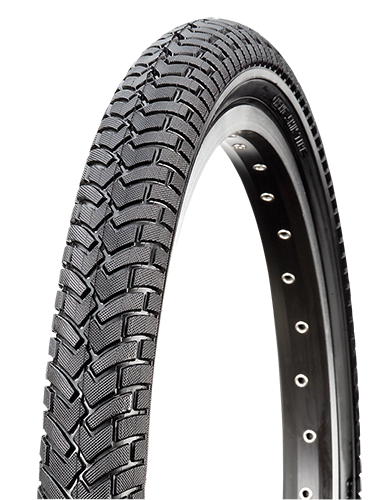 C1207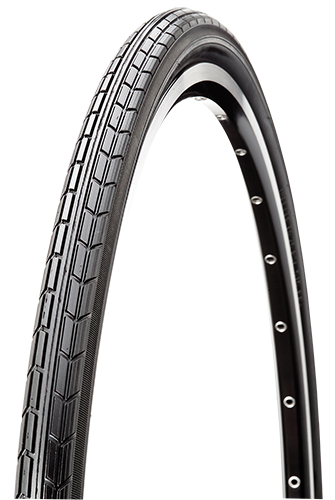 Round tire profile provides excellent turn capabilities.
Tread allows for higher speeds.
C1110
C1096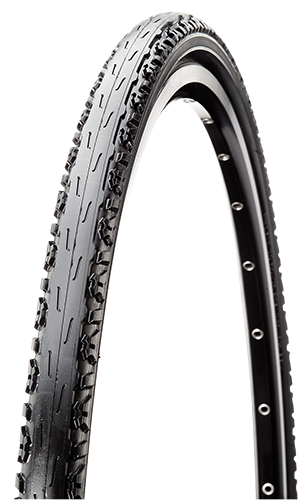 Side knobs create extra grip around turns.
Center ridge allows for greater contact area and straight-line stability.
C1027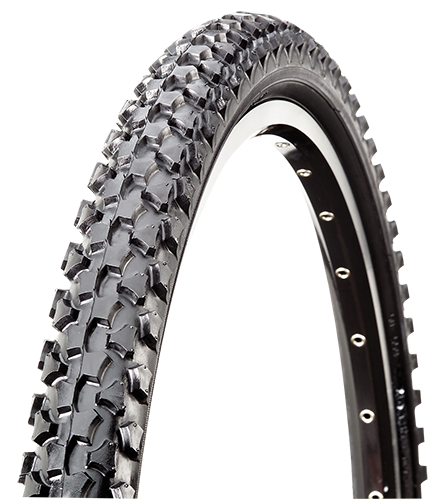 Tread design for a variety of terrains.
Shoulder knobs provide excellent gripping around turns.
C1020N
SURGE MINI C7223, C7224
Motocross tire designed specifically for mini and play bikes
Tread pattern offers great cornering grip
Compound formulated for any intermediate terrain on the track or off-road
Developed for traction and durability
SURGE S C7217, C7218
Tire designed for soft terrain motocross or cross-country riding
Widely spaced knobs shed mud for consistent traction
Rubber compound formulated for excellent durability
Grand Prix C7202, C7203
Tread design excels in a variety of hard and intermediate motocross and cross country terrains
Tire features a high-quality compound
Available in a variety of common sizes